Posts Tagged ' comedian '
August 19, 2012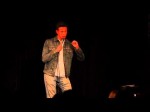 bits i don't really do anymore. filmed at the la jolla comedy store.
November 8, 2010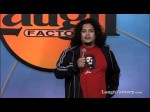 Felipe Esparza gets in a car accident without insurance at the Laugh Factory in Hollywood, CA. See more exclusive videos of Felipe on www.LaughFactory.com Follow us http Like us www.facebook.com
June 17, 2010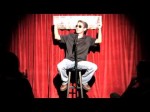 See more Humor U videos: www.youtube.com See Josh at Humor U's shows, go to humoru.org for details. Josh is Mexican. He jokes and raps about his low rider car "chile verde". Josh is really funny. You'll laugh at his jokes and his funny song. Josh is a stand-up comedian in Humor U, BYU Stand-up Comedy. Filmed at a live performance June 2010 at the Maeser Auditorium on BYU campus in Provo, Utah.