Posts Tagged ' point '
January 12, 2015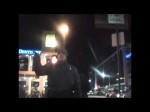 DUI CHECK POINT VENICE CA.
May 9, 2012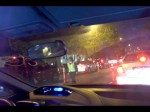 Basically second time going thur a check point, cause my homie some how ended up going thur it twice. Thank God I wasn't driving I was already drunk and stoned.
August 10, 2011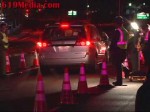 The first of two DUI check points in San Diego County.
August 10, 2011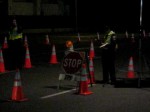 Unconstitutional sobriety checkpoints at Redhill and El Camino Real in Tustin, CA on Dec. 19th 2008. The police were pulling over every 5th vehicle with no probable cause for search and seizure and checking for driver's licenses and whether or not the drive is under the influence. PAPERS PLEASE! The California Supreme Court has ruled that these are constitution even though the 4th Amendment reads: "The right of the people to be secure in their persons, houses, papers, and effects, against unreasonable searches and seizures, shall not be violated, and no Warrants shall issue, but upon probable cause, supported by Oath or affirmation, and particularly describing the place to be searched, and the persons or things to be seized." The police nagged me and asked me the usual loaded questions. One of the younger officers must have been really bored because he came over and debated with me for quite some time. Through out the entire ordeal I noted that many cars that we're in violation of local laws, window tint, no front license plate, etc. were just being scooted through because they were not "#5″. I asked the officers why they didn't ask these people to pull over as well. They said that I was missing the point and that's not why they are here. Missing the point? I thought the point was to uphold the law in it's entirety. I guess not. Thought if someone just across the street fired of a gun I'm sure they would respond, even though that's not why they are there. I suggested that …