Posts Tagged ' constitution '
February 17, 2014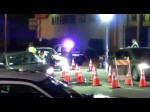 What is the constitution? What oath? Bill of rights? POBOR trumps all…as does overtime pay. Pirates!
December 19, 2013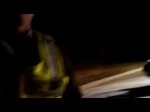 people delayed for 25 minutes, traffic backed up 2 miles cop admits he's never read the Constitution yet insists that these type of stops are constitutional….
May 28, 2012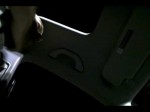 Refuseing to show my ID at a dui check point in brimfirld ohio. Summer of 2011
February 17, 2012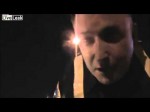 How to Refuse a DUI Checkpoint Source Video: www.liveleak.com Source Channel: www.liveleak.com Follow My Twitter: bit.ly My Other Channel: bit.ly Thanks For Watching Please Rate, Comment Share & Subscribe!
January 3, 2012

It's no secret that the Kings have a scoring problem. Simply put they have difficulties putting the puck in the net as evidenced by being in the NHL basement in scoring goals. This scoring-itis reared its ugly head again in the Kings 2-1 shootout loss to the Colorado Avalanche . more › Go here to see the original: Kings Have a Scoring Problem
January 3, 2012
Occupy activists test a float made with a copy of the Constitution in Pasadena . Activists with the Occupy movement are planning to turn out today at the annual Rose Parade. See the rest here: Occupy activists target Rose Parade
October 28, 2011
LOS ANGELES — The American Civil Liberties Union sued the Los Angeles County Sheriff's Department on Thursday, claiming the law enforcement agency is harassing news photographers and other people who take pictures in public places. The lawsuit, filed in U.S. District Court in Los Angeles, charges that sheriff's deputies have harassed several photographers over the past two years. It states deputies have stopped people, frisked them and in some cases threatened to arrest them for taking photos near subways, courthouses and other public places. It names as defendants Los Angeles County, the Sheriff's Department and several individual sheriff's deputies. The action was brought on behalf of three photographers, one of them a reporter for the Long Beach Post news site who said authorities indicated they became suspicious when they saw him taking photos near a courthouse. Another of the plaintiffs said sheriff's deputies asked whether he planned to sell his photos to the terrorist group al-Qaida. Sheriff's spokesman Steve Whitmore said public safety requires that deputies question people who might be engaging in suspicious activity, but that it's important they do it respectfully. "Obviously we have to ask questions. There are security issues that are always at large," Whitmore said. He added that doesn't mean his department believes the lawsuit, brought by the American Civil Liberties Union of Southern California, has merit. "Lawsuits only tell one side of the story," he said. "We look forward to telling the whole story." The Long Beach Post photographer, Greggory Moore, said he was on a public sidewalk taking photos of passing cars for a story on Distracted Driving Awareness Month when eight deputies surrounded him. He said he was frisked and asked what he was doing. Moore said authorities told him later that his taking photos across the street from a courthouse signaled a possible terrorist threat, which was why he was stopped and searched. Photographer Shawn Nee said he was on his way home when he exited a subway station in Hollywood and decided to stop to photograph the new turnstiles there. He said a sheriff's deputy asked him if he was "in cahoots with al-Qaida" before searching him. He said the deputy also threatened to arrest him when he wouldn't identify himself or say what the photos were for. Mickey H. Osterreicher, general counsel for the National Press Photographers Association, said such instances of photographers being stopped, questioned and searched is becoming more common, not only in Los Angeles but across the country. He added that security shouldn't be routinely used as a "pretext" to stifle free expression rights. "Photography is not a crime. It's protected First Amendment expression," said Peter Bibring, senior staff attorney at the ACLU of Southern California. "Sheriff's deputies violate the Constitution's core protections when they detain and search people who are doing nothing wrong. To single them out for such treatment while they're pursuing a constitutionally protected activity is doubly wrong." The lawsuit asks that the court declare the actions of the Sheriff's Department unconstitutional. It also seeks unspecified compensatory and punitive damages. More: Are You 'In Cahoots With Al-Qaida?'
October 9, 2011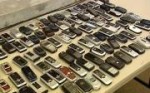 Californiality , a statewide California blog, supports Senate Bill 914 , the California Mobile Device Privacy Act . After an overwhelming number of emails were received by Californiality in support of SB 914, this blog's publisher made Governor Jerry Brown aware of the high level of public support for signing the bill into law. California Senate Bill 914 is the Legislature's answer to a California Supreme Court ruling that allowed officers to search a suspect's cellphone as an "incident to an arrest." The Constitution states: "The right of the people to be secure in their persons, houses, papers, and effects, against unreasonable searches and seizures, shall not be violated." Cell phones, laptops, tablets and related electronic file storage devices constitute the people's "papers" and "effects." Californiality contacted Governor Jerry Brown in support of SB 914 for the following reasons: The bill would not prevent police from ever searching a phone or any electronic device.
August 10, 2011
SANTA MARIA, California — Santa Maria Police Department conducted yet another unconstitutional and illegal DUI / Driver's license checkpoint as part of California Office of Traffic Safety's (OTS) "Year of the Checkpoint" campaign for 2010. The Santa Maria checkpoint was only one of more than 2500 (ostensibly) OTS-funded checkpoints which are due to be carried out within the state of California during 2010. (Following the money trail, the funding actually traces back to the National Highway Traffic Safety Administration (NHTSA), which is an agency under the federal Department of Transportation (DOT), which is a cabinet position under the President of the United States.) If OTS's "Year of the Checkpoint" campaign is successfully carried out, then California drivers will endure more than 208 of these unconstitutional / illegal checkpoints per month. "To my knowledge, California conducts more checkpoints than any other state," said OTS Director Christopher J. Murphy. While DUI checkpoints were officially (if unconstitutionally) sanctioned by the Supreme Court's Michigan vs. Sitz case, driver's license checkpoints were not. However, a quick survey of police department websites reveals that most DUI / sobriety checkpoints are dual purpose; that is, police officers regularly check for driver's licenses in addition to checking for driver impairment. Even though driver's license checkpoints are not legal according to case law, most drivers are unaware of this fact and so the …
August 10, 2011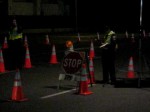 Unconstitutional sobriety checkpoints at Redhill and El Camino Real in Tustin, CA on Dec. 19th 2008. The police were pulling over every 5th vehicle with no probable cause for search and seizure and checking for driver's licenses and whether or not the drive is under the influence. PAPERS PLEASE! The California Supreme Court has ruled that these are constitution even though the 4th Amendment reads: "The right of the people to be secure in their persons, houses, papers, and effects, against unreasonable searches and seizures, shall not be violated, and no Warrants shall issue, but upon probable cause, supported by Oath or affirmation, and particularly describing the place to be searched, and the persons or things to be seized." The police nagged me and asked me the usual loaded questions. One of the younger officers must have been really bored because he came over and debated with me for quite some time. Through out the entire ordeal I noted that many cars that we're in violation of local laws, window tint, no front license plate, etc. were just being scooted through because they were not "#5″. I asked the officers why they didn't ask these people to pull over as well. They said that I was missing the point and that's not why they are here. Missing the point? I thought the point was to uphold the law in it's entirety. I guess not. Thought if someone just across the street fired of a gun I'm sure they would respond, even though that's not why they are there. I suggested that …