Posts Tagged ' 2012 '
September 10, 2012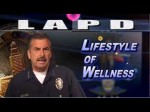 Chief Charlie Beck LAPD Los Angeles Police Department LA Police Dept LA Police Department
July 20, 2012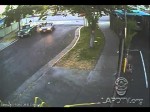 Los Angeles: Detectives are asking for the public's help to identify armed robbers who held up a liquor store and a small neighborhood market. On July 7, 2012, around 7:40 pm, two men entered a liquor store in the 5400 block of Alhambra Avenue. One of them was armed with a hand gun. The suspects demanded money from the cashier but were scared off by another employee and ran of the store. They entered an older model blue or grey sedan and were driven away from the seen by an unknown driver. At 8:15 pm, the same two suspects entered a neighborhood market in the 3700 block of Olympic Boulevard. The same suspect, armed with handgun, demanded money from the cashier. The cashier, in fear, moved away and the second suspect grabbed the money from the cash register. The suspects left the location in a car driven by a third suspect. The suspect armed with the handgun is described as a 20 to 22-year-old male Hispanic. He stands between 5 feet 8 and 5 feet 10 inches tall. He weighs between 160 and 180 pounds. He was carrying a long barrel chrome revolver with a scope attached. The second suspect is also described as a male Hispanic who stands at 5 feet 6 inches tall and weighs 160 pounds. He was described as having a mustache. The third suspect is the driver of the sedan and there is no description available. The handgun is described as a possible long barrel chrome revolver with a scope attached. All three suspects should be considered armed and dangerous. Store surveillance cameras …
July 6, 2012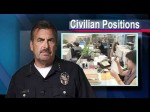 http://www.youtube.com/v/B4ZXvsVEqiQ?version=3&f=user_uploads&app=youtube_gdata See more here: Chief's Message – July 2012
June 24, 2012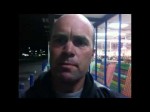 After years of local communities having sobriety checkpoints, I decided I would assert my rights as an American. If the police truly wanted to apprehend drunk drivers they could set up next to a bar or nightclub (parking lot) and pull the same type of "sobriety checkpoint", and realistically have much more probable cause than they had stopping people at the locations they normally set up. Or setup between midnight and 2:30 AM on the roads coming into town. At least that way they'd catch the people coming back from Monterey, where they'd party till that time. I didn't record the stop, as I was unaware of local laws regarding recording police activity. California has laws against using a cell phone while driving. Once you decide to assert your Constitutional rights I suggest sticking to your "guns" and don't let the officer goad you into becoming defensive or hostile. My passenger stated that I was "stone faced" during the exchange. I understand that the officers on duty are "doing their jobs", and I have no ill feelings towards them, I just reject what they are trying to do based on my beliefs of liberty.
June 7, 2012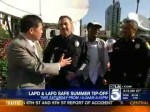 http://www.youtube.com/v/cRyspqqeaRk?version=3&f=user_uploads&app=youtube_gdata Continue reading here: LAPD/LAFD Summer Tip Off
June 6, 2012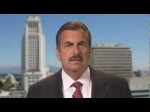 Chief Charlie Beck, Chief Beck, LAPD, Los Angeles Police Department, LA Police Department
May 7, 2012
Friday night's DUI checkpoint in Newberry
April 30, 2012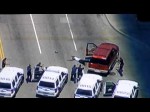 Dallas,Texas-A police chase that started in Seagoville, weaved into downtown Dallas, then Mesquite, and back into downtown Dallas has ended. Around Noon Dallas police began pursuing a burgundy colored Ford Expedition SUV. The case is believed to be a kidnapping involving a woman and a man — who is the father of her child. The man was believed to have a gun. Sources told CBS 11 News the driver has a pending arrest warrant for aggravated assault, apparently after last week shooting at the female that was inside the vehicle with him during the chase. CBS 11 News reporter JD Miles learned the driver/suspect had a cell phone and was in contact with Mesquite police while driving. The man reportedly told officers that he wanted to pull over but was afraid to stop. At about 1:00 pm the driver pulled over near the intersection of Griffin Street and Pacific Avenue. The driver/suspect got out of the SUV, with his hands up, and laid down on the ground. Officers immediately took him into custody and converged on the vehicle, removing a female from the passenger side.